---
I'm Luciana- your Puglian wedding planner.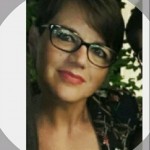 "
I come from Puglia, I lived for about 20 years in a wonderful Italian Region: Emilia Romagna where I studied and worked. I attended the University School of Interpreter and Translator in Forlì. I worked as Front Office Manager and Guest Relation Manager in prestigious hotels in the Adriatic coast.
I held positions of responsibility until I became sales manager, I took care of the organization of meetings, events and weddings. The passion for foreign languages, a dynamic work in continuous growth, continuous personal training have allowed me to become a hospitality professional.
In 2013 something changed
"
In 2013 I decided to start a new life: I left the Emilia Romagna region and I came back home, to my Puglia. A new destination to discover, a new challenge for me. I started my own business as a wedding planner under the name of MarryLu and I began to collaborate with masserie-resorts, hotels and luxury villas, starting with great enthusiasm taking care of the organization of weddings, following my perfectionist streak.
Today my wedding planner activity aims to promote the Apulian territory, full of simple realities such as farms, trulli villages, country villas and beaches. I had the privilege of being born in this wonderful land, every day I rediscover authentic and timeles venue, where weddings could enhance their value.
Hiring a wedding planner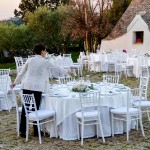 "
The approach: having worked for many years with high level organization standards I'am an attentive, scrupulous person, who has a professional technical approach to organizing the event. My meticolous attention to detail comes after that.
I'm pleased to be surrounded by a team of wedding professionals: caterers of excellent quality tailoring, flower designers, photographers, musicians, make-up artists, hair stylists, directly selected and all in love with their work.
A list of specialized vendors helps couple matching offers,my assistance helps couple managing their budget.
Stand out services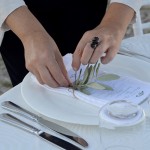 Planning: let's arrange a meeting, let's get to know each other! I listen to you!
After our talk, my planning-organization work begins.
We give ourselves a work diary to fix together the different steps to take.
Destination wedding planning: discovering beautiful and authentic Apulyan venues.
Budget planning: how much does a marriage cost? How are expenses managed? With a good cost forecast I help the couple based on their budget to choose the right suppliers at the right price. The economic aspect is fundamental for them and when planning a "tailor-made" wedding it's a great success!
Bespoke design service: every wedding is unique! Your vision and you style expressed in your mood board
Time planning: all the time needed to organize the event is planned with the couple, especially with foreign couples, time is precious!
Elope wedding: for an intimate and very special wedding.  If you are planning to elope in Puglia, special packages are ready for the two of you.
Continuous assistance: the couple is accompanied step by step all the time, conference calls, unlimited emails aiming to reduce stress and to get to the big YES calm and quiet.
Guests management: from the pick up service in the airport to the various transfers, from the choice of the  accommodattion to the organization of pre wedding excursions in the wonderful Valle d'Itria, MarryLu events is able to fullfill every aspect of the special occasion!
---
Ilenia & Alessandro 28/07/2022
"She made our wedding day unique, making our fairy tale come true! …..
-read more-