---
Events and special occasions
If you would like to organise an engagement or an hen party, to celebrate an anniversary, a civil or religious ceremony, a vow renewal, a special wedding get in touch with MarryLu events and it will be a great success!
---
Religious ceremonies
Whatever your faith or religion is, MarryLu events will be honored to show you how charming your event will be.
From kosher kitchen to Indian one, every menu is studied with the executive chef in order to respect laws and traditions, the setting is agreed with bride and groom. Your wedding coordinator is here to help you!
Civil union
Civil union are now legal in Italy, this is a great achievement for our country!
Me with my professional staff, we are ready to organise same sex blessings, same sex vows renewals, we dispose also of English speaking celebrants. For you reception we may suggest the beautiful apulyan countryside or the romantic beach, your wedding day will be unforgettable!
---
Marriage proposal
Your engagement begins with: will you marry me?
Let's choose together the most romantic way to propose!
Hen & bachelor party
Choose the best way to have a memorable hen or bachelor party with your special friends…and we will be glad to show you good times!
Wedding Anniversary
Your special day needs to be remembered every year!
An anniversary is an important occasion to celebrate the couple with all the people they love, with their sons, their friends. The anniversary party celebrates a never ending love and MarryLu events will plan your vows renewal like it was your first wedding day!
---
Sergio & Daniela 09/09/2022
"A golden wedding day at the beach", see more onInstagram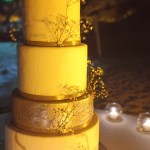 ---